MAKING CYBERSECURITY AND INFRASTRUCTURE INTEGRITY A PRIORITY
Posted - September 14, 2022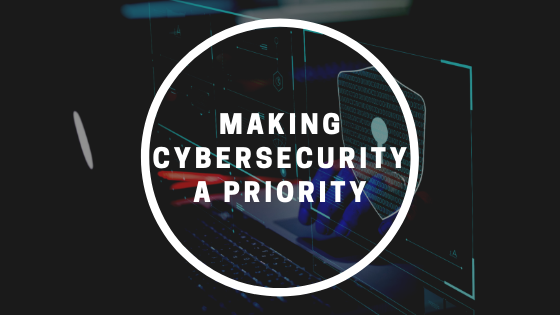 Integrity is the quality of being honest. Some people have it and others do not. Integrity also is the state of being whole and undivided. This meaning applies to the integrity of a company IT infrastructure. Some businesses have infrastructure integrity and others do not. Ironically, an infrastructure needs to have integrity because of people that lack integrity. Daily, hourly, businesses both large and small receive online threats from cyber criminals and data brokers. It is a real and common threat from outside entities lacking integrity.
But what does having an infrastructure with integrity truly mean? It means it is set-up to promote safety and security. If a company wants to ensure their online safety, the infrastructure set-up must include items like firewalls, anti-virus software, and back-ups; however, it must also be monitored to ensure continued integrity, or, if a breach occurs, have the breach expertly handled. An infrastructure should remain whole and undivided.
Therefore, a business of any size will put their company and IT infrastructure at risk if the investment toward cybersecurity and a cybersecurity team is not made. Most often, the best approach is to work with cybersecurity companies like Sanapptx to maintain the education, expertise, focus, and maintenance needed at the best possible return on investment. Here are a few ways you can make cybersecurity and your IT infrastructure a priority to keep your business safe from online threats:
Restrict and Control Access to Your Networks
Currently, the average cost of a single breach to a US business's security system from ransomware or poor password usage is around one million dollars. Personal data is stolen through poorly secured networks. Yet unrestricted access and control to networks that primarily cause these breaches can be avoided.
Since the best way to avoid unwanted access and network breaches is to ensure every employee has their own account and passwords for processes, including critical ones, we at Sanapptx help businesses establish guidelines for employee access to information and establish policies from sharing this information. Appropriate levels of access for employees are also set-up as certain junior employee should not need access to financial records, client information, or trade secrets that a senior employee may need.
Run Break-In Drills
There is a reason schools conduct drills for fire, tornadoes, earthquakes and more. They are exercises to both prepare for the real event should it happen and show weak areas in processes that should be improved. This is also why cybersecurity companies run mock break-ins with business clients to keep companies on their toes. Your company should be engaging with a cybersecurity company like Sanapptx for penetration testing. With penetration testing, expert IT professionals with integrity attempt to gain access to your networks while our SIEM (Security Information and Event Management) services act to defuse the situation.
Keep Your Applications and Software Updated
Anything that is built weakens over time and can typically also be improved over time. Your IT infrastructure may initially be built and run in an ideal state but continually, over time, it is important to keep software either maintained or updated so that it effectively fights off new threats. Threats evolve to find weaknesses and lack of maintenance, patches, and upgrades to your infrastructure and software are targets for cybercrimes. If you fail to keep your operating systems and applications up to date, you are running intense risks. Our Sanapptx team can update your systems to fight new threats as new methods of hacking are discovered every day.
Making cyber security a priority is the best way to ensure your businesses' online security, and the SIEM solutions that we offer here at Sanapptx are some of the most reliable and effective forms of cybersecurity around. To take the essential step in your cybersecurity endeavors for your business, contact us at Sanapptx or get a Vulnerability Assessment today.