Tips for Improving Cloud Security Solutions for Your Organization
Posted - January 27, 2022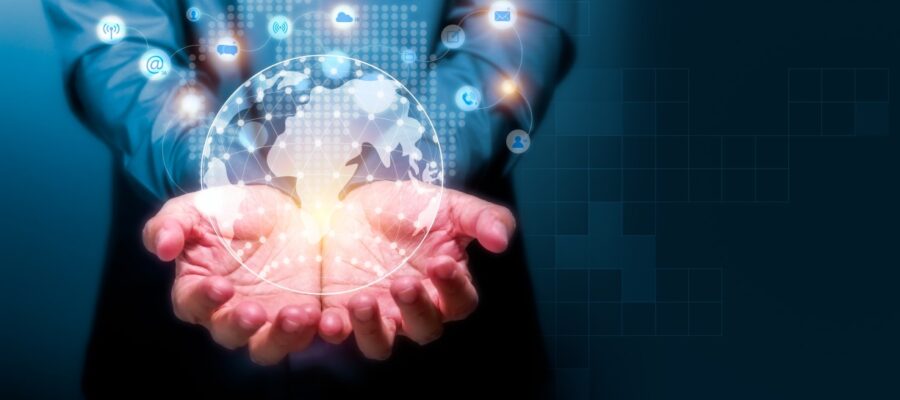 Many organizations are digitizing their assets by moving to the cloud. This allows for more flexibility and mobility, a reduction in hardware costs, and the ability to scale up an IT infrastructure quickly. Moving to the cloud, however, doesn't come without the risk of cyberthreats that attack an organization's network, compromises data, or places ransomware in the company's systems.
The past few years have seen a massive increase in cyber-attacks as hackers are getting more and more advanced with their means of exploiting companies. This has prompted an increase in cyber security to ensure data is safe and that a company's security posture remains strong. Securing an infrastructure and maintaining a secure Cloud Server Hosting environment is mandatory to mitigate risk for end users and the network. There are a lot of software applications available to monitor, track, and act on abnormal activity that are also able to isolate an issue and use AI to predict threats.
Some ways to improve cloud security solutions:
Deploy Multi-Factor Authentication (MFA)
Username and password combinations are no longer fool proof ways to protect against hackers. Credentials can still be stolen by phishing or brute force attacks. Once attackers have the credentials, they can access a user's online accounts and cloud-based applications.
Multifactor authentication is a mandatory second form of authentication that is required before granting access to an account. This can be an authentication app, text message, or alternate email and is up to the discretion of the company.
Endpoint Detection and Response
EDR (Endpoint Detection and Response) is a technology that continuously monitors endpoints and it collects / correlates attacks with cyber threat intelligence by using static and behavioural AI to predict attacker behaviour. Today's attackers move extremely fast and EDR provides real time data to block and remediate attacks autonomously at machine speed.
Breach Detection Technology
While external monitoring is mandatory, there is also risk of internal malicious activity that can sit dormant in a network until a specified time. This is where software that scans a network looking for internal threats behind the firewall is beneficial in protecting a company's security posture. Whether this be inconspicuous storage of sensitive information or something like use of thumb drives, this software generates alerts and delivers details on the specific threats. Recommendations on remediation can also be provided to speed up the process.
Security Awareness Training
Cyber Security Awareness training delivers a comprehensive and incredibly successful method of creating an educated and secure workforce for your organization. A custom-tailored instructional suite is geared specifically to your organizational needs. The service delivery includes interactive training, blind testing, phishing, vishing, and specific risk/threat analysis geared to your requirements. This system has an amazing success rate by providing the ability to create focus groups where employees that need more training go to be educated on the best way to identify phishing emails.
Conclusion
Sanapptx Cyber Security Services are available for all these initiatives. While implementation and tweaking are necessary for each company's individual needs, basic initiatives are proving to be monumentally important when it comes to meeting compliance standards and mitigating risk in a time when threats are exponentially increasing.