A Modern Work Roadmap
Posted - May 13, 2023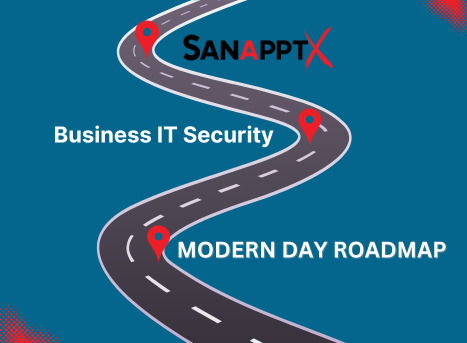 A Modern Work Roadmap in the context of IT security is a strategic plan that outlines the necessary steps and milestones to protect an organization's digital assets and data. The roadmap typically includes an assessment of current security measures, identification of potential vulnerabilities, and recommendations for improvements.
The roadmap is tailored to the business organization's specific needs and risks, considering factors such as the size of the organization, the nature of its business, and the types of data it manages. The following are some key elements that may be included in a Modern Work Roadmap for IT security:
Risk Assessment: A thorough risk assessment should be conducted to identify potential security risks and vulnerabilities.
Prioritization: Prioritize security risks based on their potential impact on the organization.
Security Controls: Develop a set of security controls that can be implemented to mitigate identified risks.
Incident Response: Develop an incident response plan to address security incidents, including procedures for reporting and investigating incidents, and for containing and mitigating the impact of any security breaches.
Training and Awareness: Develop training and awareness programs to ensure that all employees are aware of the organization's security policies and best practices.
Continuous Improvement: Regularly review and update the security roadmap to reflect changes in the organization's environment, including new technologies, evolving threats, and changes in business operations.
A Modern Work Roadmap for IT security is an essential tool for any organization that wants to protect its digital assets and data from cyber threats.
Sanapptx Modern Work Roadmaps:  Enabling Your Team to Do Their Best Work Securely
At Sanapptx, we do not assume any identity or device on your corporate network is secure, we continually verify security within our approach to a Modern Work Roadmap that we customize for each customer.
Each Modern Work Roadmap we create is configured based on business requirements and importance. A roadmap and its tasks typically include:
Security Best Practice Maintenance
In Microsoft business environments, we configure Microsoft-recommended, customizable security baselines on Microsoft 365 Apps, Windows PCs, Microsoft Edge, and deploy Microsoft Endpoint Manager app protection policies for Apple & Android devices.
Seamless, Secure Access Configuration
Azure AD Single Sign-On lets you manage authentication across devices, cloud apps and on-premises apps. It further increases productivity by reducing passwords to one set of credentials per employee or external collaborators.
Multifactor Authentication (MFA)
Most businesses already have some IT security measures in place. Regardless of existing security solutions, adding a second identity check into the process makes it significantly more difficult for bad actors to leverage a compromised identity over just passwords alone.
Enable Conditional Access
We double down on secure access with MFA and Conditional Access policies to restrict access to specific people and healthy devices.
Device Health Checks
For employees who want access to corporate resources from a personal device, we recommend that devices be enrolled in Microsoft Intune and that a minimum-security standard is assigned. For employees who do not want to enroll, alternatives such as Virtual Desktop or Outlook on the web are options.
Enable Self-Service Password Reset
Self-service password reset (SSPR) gives users in Azure Active Directory (Azure AD) the ability to change or reset their password, with no administrator or help desk involvement.
Configure Data Loss Prevention
We identify, monitor, and automatically protect sensitive data across Microsoft 365 workloads using targeted data loss prevention policies.
Continuous Monitoring of Security Vulnerabilities
Cloud applications that are used without authorization from the IT department are analyzed and we help prioritize your actions based on scoring risk factors.
Overall, a Sanapptx Modern Work Roadmap built for your company will provide a clear plan for improving security measures, reduce risk, and ensure your organization is prepared to respond to security incidents if they occur.
Contact Sanapptx today about a Risk Assessment and your Managed IT Service options.