A Guide to Choosing the Right Cloud Server Hosting Plan
Posted - November 17, 2023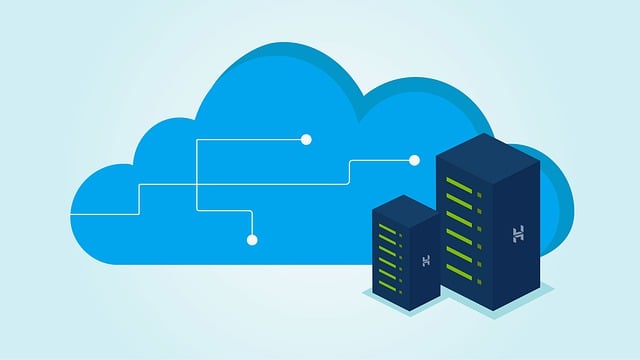 Cloud server hosting is a type of hosting service that utilizes a network of physical and virtual servers to store and manage data. This is unlike traditional hosting, where your website or application is hosted on a single physical server. There are several different types of cloud hosting services.
Choosing the right cloud hosting plan is extremely important. It's a decision that impacts the stability, growth, and performance of your digital infrastructure. However, the multitude of options can be overwhelming.
This step-by-step guide will lead you through the process, demystifying the technical jargon and helping you make an informed choice for your business. Let's get started on this journey to find the ideal cloud hosting plan that suits your unique needs.
How to Choose a Cloud Server Hosting Plan
To begin with, you should get familiar with the options available to you.
Types of Cloud Hosting Services
There are three main types of cloud hosting services available on the market.
Public Cloud
This is where your service provider manages all underlying hardware, computing resources, maintenance, and availability.
Private Cloud
This is a cloud computing environment that no one else can access except for your organization. Storage, CPU, and memory are all reserved for your organization only.
Hybrid Cloud
A hybrid cloud blends both public and private cloud approaches.
Whenever you opt for a third-party public cloud, the provider will take care of managing all operational practices including monitoring, incident detection, security, backups, patching, cost optimization, and incident reaction.
Choosing between these three types of clouds entirely depends on the needs and priorities of your organization. At Sanapptx, we will be more than happy to offer you a consultation to choose the best option.
Benefits of Cloud Hosting
Now let's take a moment to discuss the undeniable benefits of opting for cloud hosting services.
Scalability Is Key
As your business grows, your cloud hosting can adapt without causing disruptions. It allows you to effortlessly scale resources up or down based on demand, ensuring you can handle company growth with confidence.
Cost Efficiency
The costs of purchasing new hardware and its required infrastructure along with ongoing maintenance costs may be overwhelming for a small business. Cloud hosting offers pay-as-you-go systems and allows you to save on maintenance costs.
Availability
With data centers located all over the globe, there's less need for you to worry about disruptions. Cloud hosting service providers often have additional failover mechanisms to protect their services. Load balancers and content delivery networks are some of the great tools that ensure customers can access services and applications when they need them most.
Security
Robust security systems are a priority for any cloud hosting services provider. Updates and patches are an ongoing routine for them.
How to Choose a Cloud Hosting Services Provider

Consider Security
Security should be at the forefront of your decision-making process. Look for hosting providers that offer robust security features. Your customers trust you to protect their data, so don't compromise on security.
Depending on your industry, you may be subject to specific regulations and compliance requirements. Ensure that your chosen hosting plan adheres to these standards, especially if you handle sensitive customer data. Compliance with regulations such as GDPR or HIPAA is crucial for maintaining the trust of your customers and avoiding legal issues.
Uptime and Reliability
Downtime can be detrimental to your business. Choose a hosting provider with a strong track record for uptime. Look for a service level agreement (SLA) that guarantees a high percentage of uptime, typically 99.9% or higher.
Support and Customer Service
In the world of hosting, technical issues can arise at any time. Access to responsive customer support is invaluable. Opt for a provider that offers 24/7 support through various channels, such as chat, email, and phone.
Pricing Structure
Hosting plans come with various pricing structures. Be cautious of "too good to be true" offers; hidden costs can lurk. Look for transparent pricing and understand what is included in the package. Consider not only the initial cost but also renewal rates, as some providers offer discounts for the first term.
Reviews and Recommendations
Do your due diligence by reading reviews and seeking recommendations. Honest feedback from other businesses can offer valuable insights into the hosting provider's performance, customer service, and reliability. Be sure to check their ratings and testimonials.
Data Backup and Recovery Options
Data loss can be catastrophic for your business. Discuss the data backup and recovery options provided by the cloud hosting services provider. Look for features like automatic backups, data redundancy, and easy restoration procedures. Having a solid backup and recovery strategy can be a lifesaver in the event of unexpected issues.
Server Location and Latency
The physical locations of the servers can affect the speed and accessibility of your cloud services. Choose a hosting provider with servers located strategically close to your business.
Test the Provider's Performance
Before making a final decision, consider signing up for a trial or a month-to-month plan. This allows you to test the provider's performance and customer service firsthand. Look for a hosting company that offers a money-back guarantee in case their service doesn't meet your expectations.
Choose the Right Plan
Cloud hosting is the backbone of your company's daily workflow, and the right plan can contribute significantly to your success. So, take your time, do your research, and make a decision that aligns with your business's goals and ambitions. With the right cloud hosting plan in place, you can build a strong foundation for your digital future.
Ready to elevate your online presence and boost your business's performance? Sanapptx offers tailored cloud server hosting solutions that meet your unique needs. Don't miss out on the opportunity to enjoy seamless scalability, robust security, and 24/7 customer support. Contact us today to take your business to new heights with our reliable cloud server hosting.