Managed IT Solutions: A Strategic Investment for Sustainable Business Growth
Posted - July 13, 2023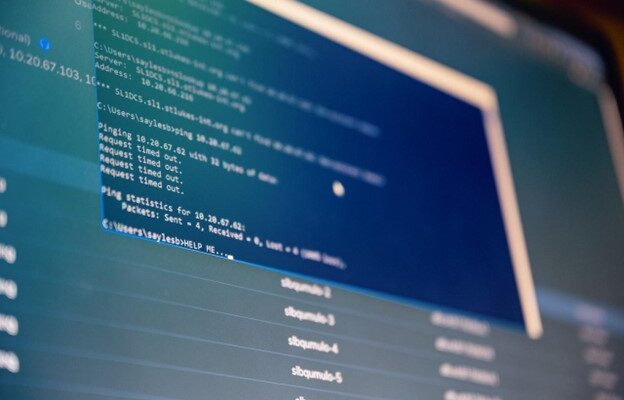 The idea of sustainable business growth encompasses more than just financial stability. It involves a strategic approach to maximize operational efficiency. Investing in managed IT solutions is a smart step toward sustainable business growth. Read on to learn more.
Understanding Managed IT Services
To begin with, managed IT services refers to the outsourcing of IT operations and support to a specialized service provider. Businesses can outsource a range of IT services like network management, cybersecurity, data backup and recovery, software updates, and technical support. This way, business owners can focus on their core operations while leaving the technical aspects to professionals.
Outsourcing IT solutions offers several key benefits in giving organizations the opportunity to leverage the expertise of a team of skilled IT professionals with up-to-date knowledge and experience. It ensures that businesses receive efficient and reliable IT support, improving productivity and reducing downtime.
Moreover, managed IT services contribute to sustainable business growth in various ways. They enable organizations to scale their IT infrastructure as needed, adapting to changing business requirements. Additionally, these services offer proactive monitoring and maintenance, identifying and resolving issues before they disrupt operations. This proactive approach minimizes risks, enhances system performance, and boosts overall business efficiency.
The Role of Managed IT Services in Infrastructure and Network Security
System infrastructure and network security play a vital role in protecting sensitive data, maintaining business continuity, and safeguarding against cyber threats. Managed IT services provide businesses with access to robust security measures. IT professionals can help organizations implement and manage secure infrastructure and network environments.
As part of managed IT services, service providers thoroughly review the organization's system infrastructure and network security policies. It includes assessing existing security measures, identifying vulnerabilities, and implementing necessary improvements. By aligning security policies with industry best practices, businesses can mitigate risks and ensure a resilient defense against potential threats.
Managed IT services contribute to network consistency and stability by implementing proactive monitoring and maintenance practices. It involves continuously monitoring network performance, identifying potential bottlenecks or security breaches, and taking prompt action to rectify them. By maintaining a stable and secure network infrastructure, businesses can ensure uninterrupted operations and a seamless user experience.
Another critical aspect of managed IT services is the installation and management of necessary applications, patches, and updates. Service providers stay updated with the latest software releases and security patches, ensuring that all systems are protected against emerging threats. This proactive approach minimizes vulnerabilities and reduces the likelihood of cyberattacks.
Leveraging Managed IT Services for Database Management
A well-maintained inventory database is crucial for businesses as it serves as a centralized repository of hardware and software assets. It enables efficient tracking, management, and optimization of resources, leading to improved operational efficiency, cost savings, and informed decision-making. Managed IT services can play a vital role in ensuring the integrity and reliability of the inventory database.
Managed IT services providers conduct a comprehensive review of the site database, analyzing hardware and software inventories. It involves documenting all devices, their configurations, and installed software applications. With this, businesses can effectively manage their assets, track warranties and licenses, and identify opportunities for optimization and cost reduction.
Service providers employ industry-leading tools and practices to streamline database operations, ensure data integrity, and enhance performance. They handle routine tasks such as database backups, performance tuning, and data security measures, allowing businesses to focus on core operations and strategic initiatives.
Further, managed IT services provide expertise in database management, including troubleshooting, data migration, and system upgrades. It ensures smooth and seamless transitions, minimizing disruptions and downtime. By entrusting database management to professionals, businesses can enjoy improved data quality, system reliability, and overall operational effectiveness.
Understanding Managed Service Activities
Managed service activities encompass a range of tasks and responsibilities carried out by managed IT service providers to ensure the smooth functioning of a company's IT infrastructure. These activities typically include proactive monitoring, maintenance, troubleshooting, and support for various IT systems and components. Understanding the scope of managed service activities is crucial for businesses considering this strategic investment.
Service providers establish clear guidelines for incident response, problem resolution, and change management. They often offer a dedicated help desk or ticketing system to efficiently address user issues and prioritize tasks based on their severity and impact. Managed IT professionals deliver timely and effective support through well-defined procedures to minimize disruptions and maximize system availability.
Discretionary on-site time refers to the dedicated physical presence of managed IT service professionals at the client's premises. This on-site time provides numerous benefits, including prompt hardware repairs, network troubleshooting, and user support. It enables face-to-face interaction, fostering better communication and understanding between the service provider and the client's staff. Discretionary on-site time ensures a more personalized and responsive IT support experience, enhancing overall customer satisfaction.
When establishing clear expectations and creating a mutually beneficial partnership, it's best to define the parameters of what managed IT services will do. This should include defining the service level agreements (SLAs), response times, performance metrics, and escalation processes. These parameters outline the responsibilities of both the service provider and the client, ensuring transparency, accountability, and alignment with business objectives.
For Sustainable Business Growth
Managed IT solutions can significantly contribute to strategic planning by providing technological infrastructure and support to achieve business objectives. By aligning with business strategies by enabling organizations to use technology as a competitive advantage, managed IT solutions can help a business grow. Service providers work closely with businesses to understand their goals and challenges and develop customized IT solutions that align with their needs. This alignment ensures that IT resources and capabilities directly support the business strategy.
Realizing sustainable growth is possible through the implementation of managed IT solutions. These solutions offer scalability, flexibility, and cost-efficiency, allowing businesses to adapt to changing market conditions and seize growth opportunities. Organizations can focus their internal resources on core competencies and strategic initiatives by outsourcing IT operations to managed service providers, driving innovation and differentiation.
Managed IT solutions also enhance operational efficiency and productivity by contributing to sustainable growth. Through proactive monitoring, timely maintenance, and robust security measures, managed service providers ensure optimal performance, reduced downtime, and minimized risks. This allows businesses to maintain uninterrupted operations, build customer trust, and capitalize on growth prospects.
Harness the power of managed IT solutions with Sanapptx and pave the way for sustainable business growth. Experience streamlined operations, enhanced security, and optimized productivity. Invest in our expert team to maximize efficiency and stay ahead of the competition. Contact Sanapptx today and unlock your business's full potential.