Top Benefits of IT Managed Services
Posted - January 19, 2022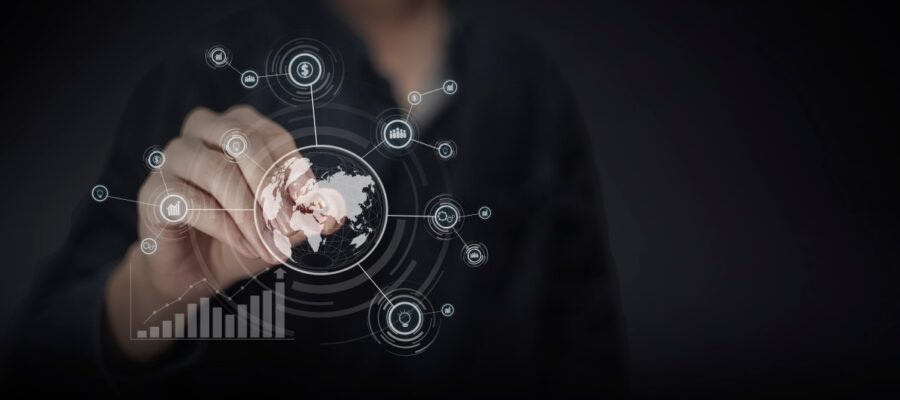 Whether you are a business executive or an IT professional, it is essential to concentrate on your KRA – Key Responsibility Area. Getting outside Managed IT Support in Dallas makes it easier for you to focus on priority aspects of your job. IT experts who stay up to date on technologies and have the industry knowledge of complete IT solutions can focus on your IT infrastructure and more while you focus on your core business.
Managed IT services vendors help with day-to-day tasks, which are complex and time-consuming. These include:
Cloud computing
Data Center solutions
Disaster recovery planning
Asset management, computer systems monitoring, and cybersecurity
End-user support
In addition to providing you with better job focus, Managed IT services are becoming increasingly essential to businesses for cost savings alone. Savvy executives know:
Any downtime costs a business an average of $5600 per minute loss.
Covid has resulted in changes in the long-term IT process, increasing IT budgets.
In the US alone, more than 140,000 drives crash weekly on average.
A data disaster can result in 60% of businesses closing within six months.
Drive recovery can cost thousands of dollars with no guarantee of success.
As IT risks increase so do the benefits of outsourcing IT managed services. The top benefits of IT managed services include:
Controlled IT Expenses 
Managed IT services are not capital expenditures, and more revenue expenditures are paid on a rental basis. The fixed operating costs help a company plan their budget without additional or escalating costs. The costs are determined by the number of services and users using them.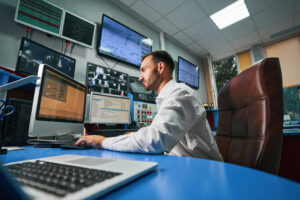 Reduced Overhead Costs
Managed IT services help companies outsource IT operations from an external service provider. It allows a company to save on:
having excess employees
significant overhead fixed cost irrespective of productivity
hiring and training expenses
risks of not getting the desired performance and results.
Managed IT Services in Dallas frees the burden of fixed staffing and gives companies the flexibility to scale up operations without worrying about the workforce.
Enhanced Organization IT Infrastructure Security
IT administrators know that organizational networks are exposed to security threats every day despite adequate security measures taken by Management. Cyber attacks by hackers can infiltrate the web and cause massive damage to a company's resources and goodwill.
One way to decrease the threat landscape is to outsource network security to managed IT services. An external service provider ensures 24×7 monitoring of the network to:
Ensure no malware enters
Prevent hackers from stealing data and other confidential information or damaging critical systems
Identify and resolve misconfiguration issues
Eliminate security vulnerabilities and reduce risks
Apart from all-around surveillance, managed IT services ensure antivirus and deploy intrusion detection and prevention systems are installed and updated. As a result, the entire security solution is cost-effective when outsourced.
IT Operations Overseen by IT Experts 
An in-house employee in the IT department may be sincere and loyal but may lack the necessary expertise to tackle cyber threats. Also, threats from internal factors, especially disgruntled employees, need to be managed in an unbiased manner.
Managed IT services  have cybersecurity and domain experts on their payrolls. In addition, these services provide dedicated CISO (chief information security officer)services responsible for failproof cybersecurity solutions.
New Technology Implemented Seamlessly 
Implementing modern technology in an organization requires hiring the right resources and training them. It is time-consuming and adds to operating costs. Managed services ensure that recent technologies are implemented, run seamlessly, and can even undertake the training of in-house employees to reduce the overall burden on the company.
Focus on Business Core Activities 
By outsourcing IT operations to managed service providers, an organization allows its Management and executives to focus on core business operations.
Conclusion 
Managed IT services allow easy handling of routine IT tasks and provide complete cyber security solutions. They function as true partners intrinsic to organizational needs and ensure they adapt to new situations. The advantage of Managed IT services is improved productivity, help controlling and rationalizing IT investments, and most importantly, protect businesses from the ongoing menace of cyber-attacks.
Call 214-447-0244 and learn more about customized Managed IT Solution Services from Sanapptx to benefit your business today.